My blogging friend,
Josie
, started a blogging tradition where she tries to take pictures all day long of the first day of the month and then blogs about it on the second day of the month. Though my pictures are nowhere near as gorgeous as her's, I'm joining in with her this month. See more details about it below.
For the first time in a long time, we had a day at home, with no place to run to except for the grocery store. We had a rough start to the morning and rough ending, but all the in-between was pretty amazing. That is, if you include cleaning, laundry, and dishes, along with a little visit with some friends on B's new-to-him swingset!
I'll be back with a really great giveaway tomorrow, that you will NOT want to miss from this retailer.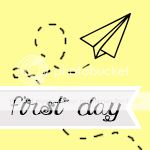 From Josie:
One of my favorite things about blogging is looking back over the years to see how life has changed.
I love watching my baby's features change, seeing what my kids were wearing and what we did for fun. It all changes constantly and I don't want to forget a single moment.
So about two years ago, I started doing a photo journal on the first of each month.
No words, just us. Living life on a normal day.
These posts quickly became my favorite and a few months ago I asked all of you to join me!
This meme is easy.
On the first of each month, just snap away. Take pictures of anything that makes up your day. Then put them in a post and come back here to Journey To Josie and link up your post.
Don't worry if you're calendar challenged like I am, I'll remind you when the first is coming!
It's been so much fun for me to click around all of your posts and see what your normal looks like. So grab the code and join us!
Love,
Thank you to all that have been clicking on this brown box! Click once a day to vote and that's it! I love being able to share the beauty of open adoption and the top mommy blogs really helps.