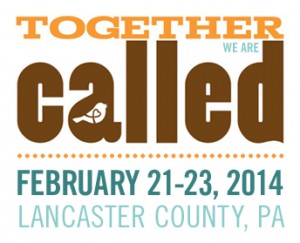 This past weekend we were able to take part in an amazing marriage retreat called Together Called, hosted by
The Sparrow Fund
. This was the second annual retreat held at the Inn at Leola Village in Lancaster, PA.
Registration
Saturday Morning Breakfast
Driving into the Inn at Leola Village was a treat. We immediately felt spoiled as the concierge associate walks us to our room. Every room is gorgeous and we immediately felt like this was a getaway and special treat for us. It wasn't just a conference, it was a retreat in the true sense of the word. We were spoiled and showered upon with love from the second we arrived. From the amazing swag bag with handwritten notes to each couple, to the amazing luxury room, to the presentation of delicious food and beautiful atmosphere.
Together Called is a faith-centered retreat. We were showered with words of love and grace and encouragement as the leadership team walked beside us and gave us practical wisdom and daily tools to use in our parenting and marriage. Grace was the dominant theme in the messages brought by Beth and Stephen Templeton. We weren't sent off in separate breakout sessions; we were encouraged to do this thing together. To be connected to Christ first, then to be connected in our marriage and in our parenting. The worship music led by
friend's
(kim from It's a Vertical Life) husband and band (comprised of adoptive parents) was amazing as well!
Stephen and Beth Templeton of
Hope at Home
were the main speakers. Cheryl Nitz of
Attachment and Bonding Center
spoke in a breakout session with her husband on marriage and it was great!
Kelly and Mark Raudenbush
spoke on Connecting while Correcting in a breakout session and left us with practical loving ways to connect with our children.
We loved talking and connecting with other couples walking down the same roads as us and couples walking down totally different roads. Even though all of our adoption stories are different, we all had something in common: love for adoption and Christ.
There were new friendships formed and old friendships rekindled.
Love that my college friend, Laura, and I, along with our husbands are able to connect at this retreat!
The crazy Shultz and the Enns!
And since we were missing out on a lot of Olympics being there, we had our own version of the olympics. I'm not even going to try to explain what was happening, but it was hysterical and we did win that game, thanks to my husband's amazing encyclopedia brain.
I obviously cannot say enough great things about this retreat, but I think my most favorite thing of all was that our husbands could be a part of this and genuinely experience what it is like to be a part of the adoption community. There are so many different retreats for adoptive moms, blogs, play dates and facebook groups that the men don't really have an opportunity to take part in. Last year, my husband was a little nervous about Together Called. He had seen my participation in the planning, but still did not know what to expect. To see these husbands come alive, and realize how great it is to have others that relate and understand what they have gone through and are going through presently is incredible.
I guess I should have written a top 5 favorite things about this retreat, because spending time with this dude, was my absolute favorite.
If you were at Together Called and blogged about it, please link your post up
here
on the Sparrow Fund's page!
Are you following on Bloglovin, Facebook

,

Instagram

or

Pinterest, or Etsy

?